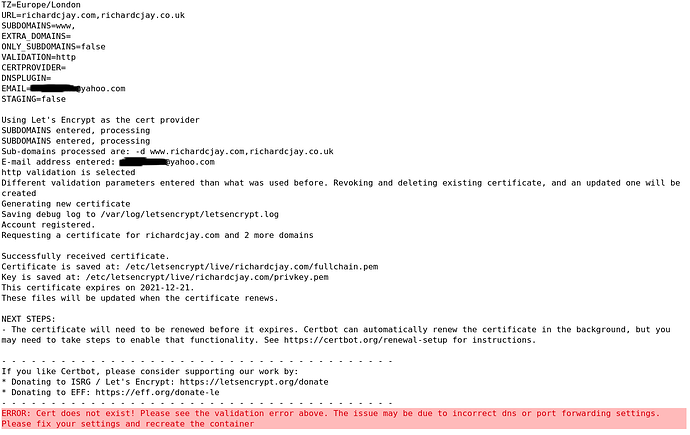 I really do not understand why I cannot get this working. I have been trying for 2 days but had no luck. It seems to have successfully created a certificate but then it says that it does not exist.
If I ping my domain then I get through to my IP.
I have port forwarding configured to forward port 80 to 180, then in the container I have put 180 for port 80. If I stop SWAG and change the web interface of Unraid to port 180 then it is accessible from my domain. I am thinking that this shows that I have configured port 80 forwarding correctly at least.
Has anyone got any advice? I am out of ideas