This is how I install deluge
echo installing deluge
docker run -d \
 --restart=always \
 --name deluge \
 -h deluge \
 -e PUID=1001 -e PGID=1001 \
 -e TZ=Europe/Nicosia \
 -p 8112:8112 -p 58846:58846 \
 -v deluge:/config \
 -v /mnt/media/downloads:/downloads \
 linuxserver/deluge

I can connect on the web interface, so that's working ok.
But when I install the deluge client on my windows machine and I try to connect on the server, it just doesn't connect.
I enabled Preferences->Daemon->Allow Remote Connections and this is how I configured my deluge client on windows. The password is deluge.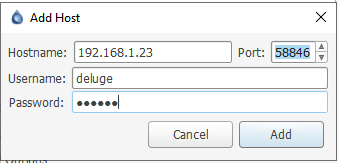 But it just stays like this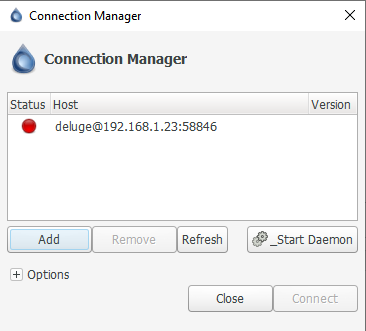 What I'm I doing wrong here?
Thanks