I have a linuxserver plex docker container in Unraid which as far as I can tell is working perfectly.
But the other day I noticed something which seems odd - the appdata has both a \plex\Library\Application and a \plex\Library\Application Support folder
The contents of both of these folders is (seemingly at least) identical and it's even writing identical log files to both locations.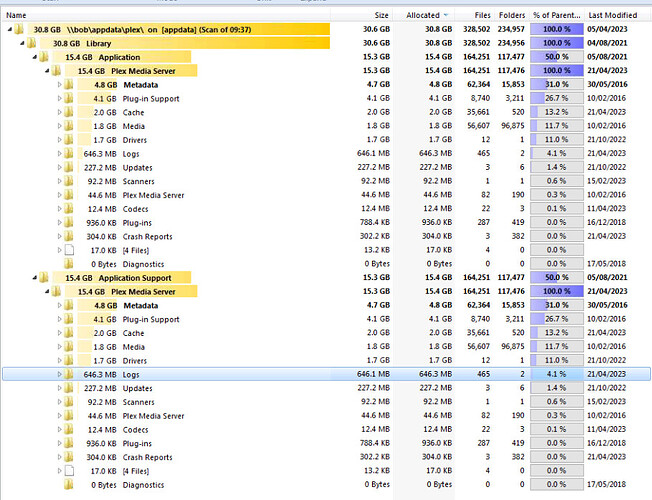 It that "normal" because that seems strange?
If it's not normal, firstly why might it be doing that? My appdata path is /mnt/user/appdata/plex
Secondly, is there a safe way to get rid of one of the folders? Plex is quite "Disk hungry" so I'd rather not have the whole lot duplicated unnecessarily!
Has anyone else seen this/got any ideas?