Hello! I am running the plex:latest image, and I am unable to see the content in the Plex UI, whereas yesterday I was perfectly able to.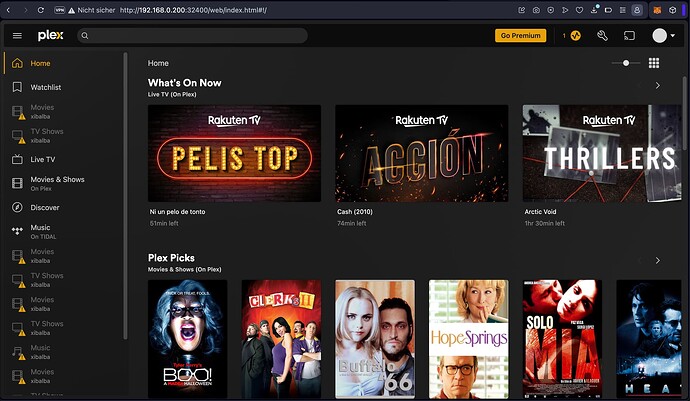 Here's the setup:
In my Ubuntu machine, I run the image using the suggested docker-compose file in Docker (under Usage)
This machine is given IP 192.168.0.200. The machine name is "xibalba". In my laptop, I access 192.168.0.200:32400 and I get access to the web UI.
The first time I set it up, it was working just fine. After a few hours, I was unable to load the content, and I created a new user purely for testing, and I realized this new user was able to see the content.
Today, it happened again. This second user stopped being able to load the content, so I created a new user, and things are working again. Obviously, I don't want to have to create a new user every day, so I was wondering what's the reason for this behaviour, and if there is something I can do to have the content available for all users.
Here's a video of the issue: plex