I am unable to created a new thread in the LSIO category.
However the default Radarr container is unable to search for any movies: There was an error searching for 'XYZ'.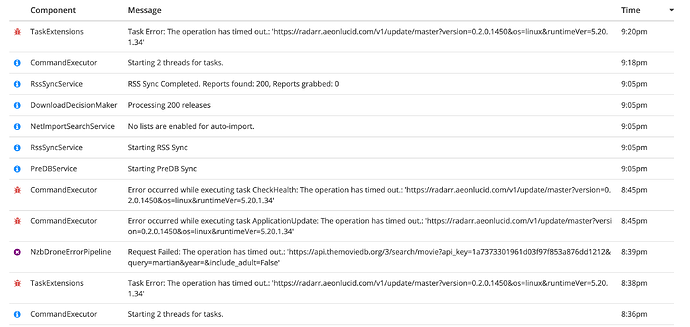 Sonarr, configured the same way, using the same Jackett container and Deluge downloader, is working fine. I've read online this might be a Mono issue in the container. Anyone else facing a similar problem?