Hey folks,
Is it possible to share the routes from the Wireguard containers with other containers?
What I'm trying to do
I'd like people to connect into my Wireguard server running on a docker container shared with Traefik (they would have a 192.168.100.0/24 address)
Traefik would be able to route web requests to web servers running on the VPN client's local machine
My problem
I cannot get the Traefik container to ping 192.168.100.2
My workaround
If I install Wireguard directly on the host (without using the container), Traefik is able to see the 192.168.100.2 client
My question
Is it possible for Traefik to be able to ping the VPN client when Wireguard is running in its own container?
More details
My host:
Ubuntu 20.04
Docker version 20.10.6, build 370c289
Here is a picture visualizing what I am trying to do.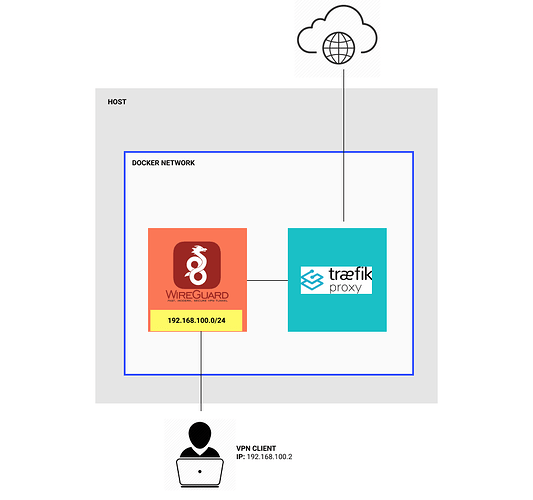 Thank you for your help!