Hi,
I have sveral containers running on my VPS. Last night, I installed Linuxserver/wireguard on the same VPS. It works fine and it's so fast that I couldn't tell if the VPN is on or off.
However, I have a problem that when I start VPN either on my phone, which is Android or windows laptop, I cannot access my personal domain that is pointing to the other containers on the same VPS. It shows that the site cann't be reached as follow: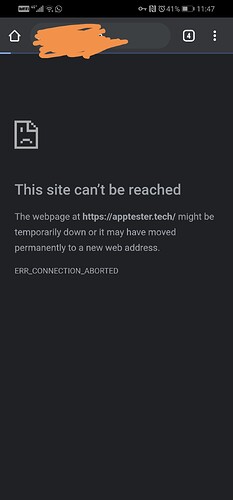 I am pretty sure that it is DNS problem because I tried to run the container on network_mode: host and the log showed that port 53 is already in use, and I think the solution would do with iptables staff, which I don't fully understand.
Anyone has faced the same problem?