See 5:02 in the video.
my reference to this video: https://www.youtube.com/watch?v=PKsq7k2pwsI
the nextclouddb folder is full, the database and log arguments are present, and there is also a custom.cnf file and the setting is done.
I have completed the installation of linuxserver / mariabd seamlessly, but my network-> AppData-> nextclouddb folder and custom.cnf file is absolutely empty.
The system does not create the necessary files.
so I can't make custom.cnf file settings.
PUID and PGID:


Docker container PUID and PGID:


shared permissions :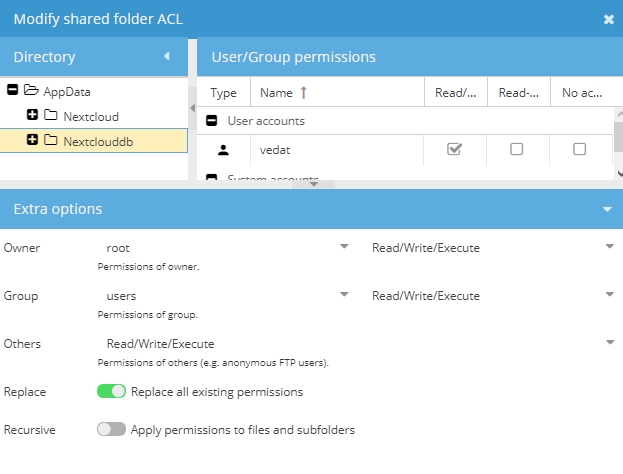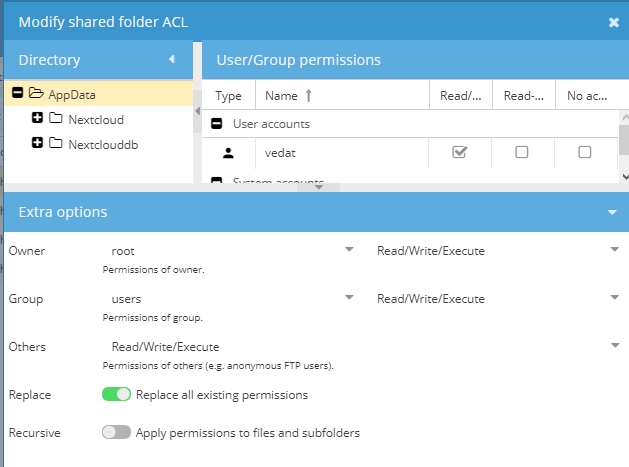 log: